30
Apr
PHILIPPINES' AMAZING SUNSETS
Sunset occurs when the top of the sun goes below the sea-level horizon. Slowly disappearing in the western horizon because of earth's rotation. The time of sunset varies throughout the year so there's no definite time of occurrence.
In the Philippines, we love to observe when the sun sets. There are different kinds of interpretation about sunset. For some, sunset is a sad moment 'cause after darkness comes. For some, it is romantic because its magical.
The amazing sunset in Camiguin Island
This was the first time to see such a wonderful sunset in my entire life. This happened when we had our trip to Camiguin Island. When we entered the Sunken cemetery, this man caught my attention with this colorful sky. I immedietly took a silhouette photo of him without any permission. He didn't notice me stealing a shot and just continued to chase the ocean. I came up to conclusion, this man whom I didnt't know at all had something to do with this amazing color transition of the sky.
After a couple of minutes, the man left the place in silence.
Transition color of the sky.
(The whole article of Camiguin trip will follow)
Another meaningful sunset!
Nothing can replace the beauty of a sunset. It adds color to the sky and makes us wander how it really happened.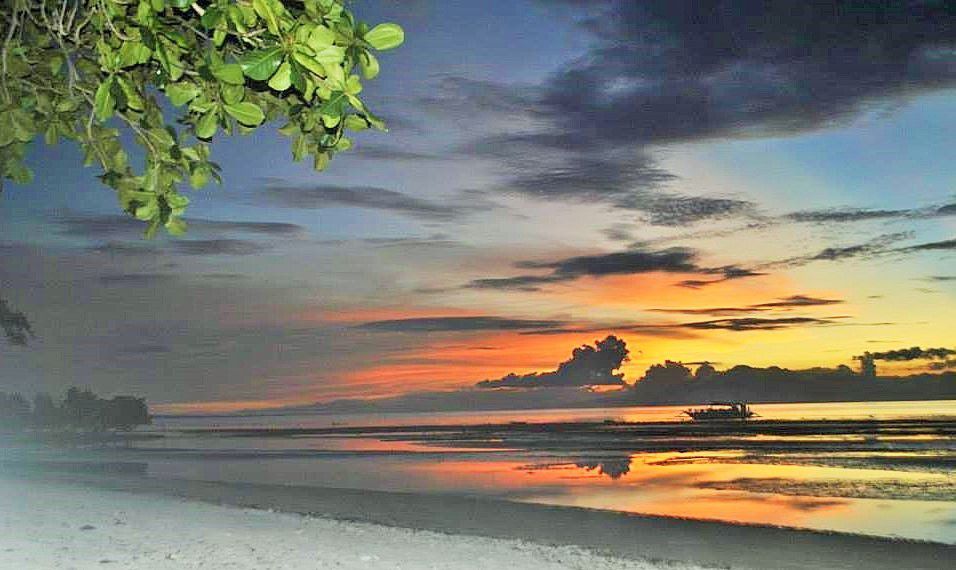 My kinda summer sunset and it is absolutely free.
Have fun with the sunset. Play under it. It helps you find the meaning of your existence.
We see the sun goes down and it makes us appreciate what it gives us.
When you chase the sunset it means you are looking up,looking up means aiming high.
Now, go out and chase sunset. Capture it with your best shot!