21
May
Cebu's Finest Dried Mangoes
Cebu has its high reputation when it comes to mangoes production. Mangoes' versatility proves that the production can be turned into a different way. From fresh to processed ones, and came out in a packed style products- the Dried Mangoes.
From these fresh mangoes, processed into dried by cutting into smaller size and drying under the heat of the sun. Dried mangoes are made from Cebu's best grown mangoes and perfectly packed for snacks and desserts.
The chewy texture and distinctive taste make dried mangoes so addictive that surely make you crave more for it. Each bite is guaranteed full of flavors.
Dried mangoes are rich in Vitamin C, also with iron and calcium. However, it contains high concentration of sugar so taking it moderately is still the best.
There are many different brands of dried mangoes to choose from; Philippine Brand, R&M, Guadalupe Dried Mangoes, Philippine Dried Mangoes, Freshco and the best seller, 7D.
Prices of dried mangoes vary depending on the sizes and the brand names.On the other hand, it is still considered that dried mangoes of Cebu is the cheapest but in its best quality for its main manufacturers are baesd in this city.
Among the mentioned brands, 7D catches the taste of foreigners from all over the world. Its unique sweet sour taste has lured Japan, Hongkong, Singapore, Malaysia, China, Taiwan, Canada, Guam, Saipan, and Korea markets. Currently, it is exported to the mentioned countries above.
Trivia:
In 1994, 7D received an award in "Quality Excellence" in Paris, France and recognized the company internationally.
The 7D company is known as the "Mango company because it has come into full circle, from production, processing and marketing.
All brands of dried mangoes are available in all supermarkets in Cebu, especially in big establishments such as Ayala Center Cebu, Sm City, Robinson's Place, and to all souvenirs shops.
However, to all 7D fanatics, I recommend you to better drop by to their own shop to have your bulk orders. Price is cheaper as well and you can choose the sizes that you wish to purchase.
Address:
Sacris Road, A.S. Fortuna Street, Mandaue City, 6014 Cebu
Cebu Region 7
Tel: (63-32) 346-1221; (63-32) 346-1769
Fax: (63-32) 346-0082
Email: seve...@pacific.net.ph
Tourists from all over the world and Filipinos from all over the Philippines visit Cebu for many reasons, and one of the reasons is to have the dried mangoes shopping for their families and friends as "bring-home gifts" from their trip in Cebu City.
Japanese, Koreans and Taiwanese are known to have their bulk orders of 7D dried mangoes to bring home as presents to their families and friends.
7D also came into the production of Mango Puree which became the source of the ready to drink mango nectar. It is packed in doypack and costs Php6 only and has the perfect taste of mango nectar.
Japanese VIP people are having happy faces while sipping the mango nectar juice in doypack.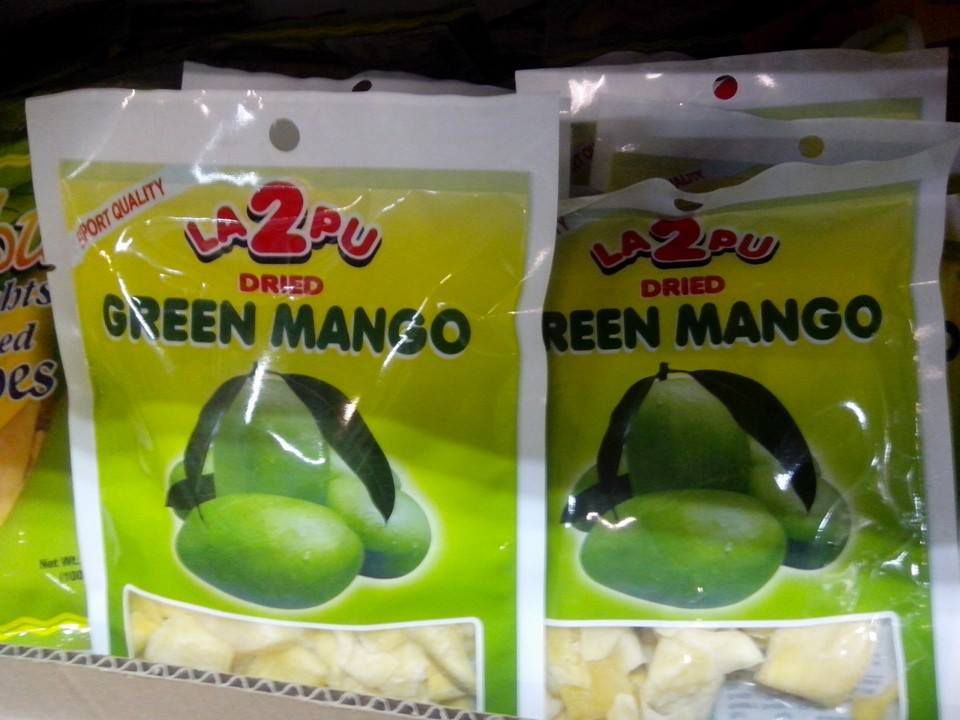 Aside from ripe dried mangoes, some companies produce green dried mangoes as well. The tangier green dried mango can provide a chnage of taste from sweet to a little sour without losing its original mango flavor.
If you are curious enough, have a try of this product and say something after tasting.
You can have your dried mangoes anytime, anywhere. Enjoy it while having your work, breaktime, outing, and even trips. it is especially packed just for you!