05
May
Fire Tree in Cebu, Philippines
Hello Summer time and Hello Fire Tree!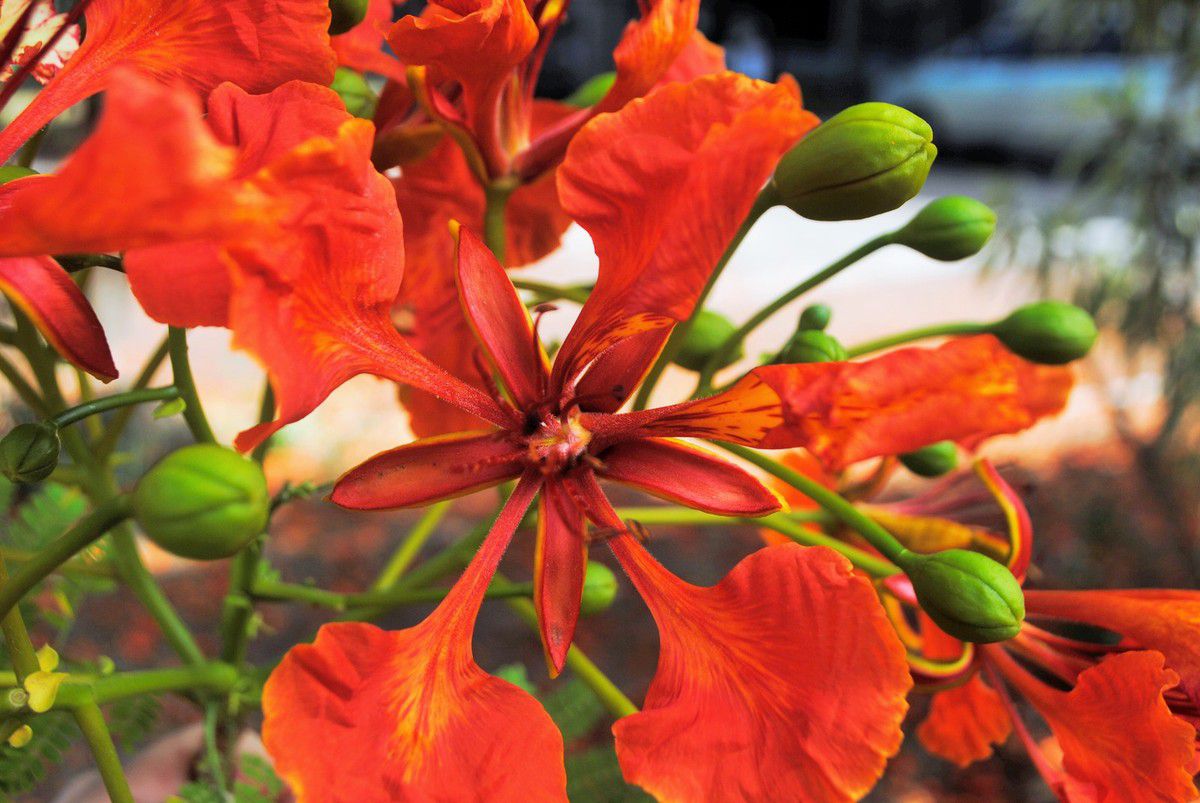 Fire trees or Flame trees grow in tropical countries all over the world, like the Philippines. Its scientific name is Delonix regia. This flowering tree starts to bloom every April and ends in May.
I started to admire the tree when I first witness the bright red-orange color that displays during summer time! The flower matches the color of the bright sky and the summer heat. It gives color to your eyesight and adds life to the surrounding.
When the tree starts to bloom, it means the summer season starts in the Philippines. This is one of the reasons why I love summer despite of the blazing temperature.
While exploring Cebu City, I can see several fire trees in schools, and along the road. Can be a subject while doing the sight seeing thing. It makes an ordinary day into a colourful one.
For those who are nature lovers, this can be a great capture to your cameras.
Sweden, a friend of mind, invited me to see Fire Tree blossoming in her school, in University of the Phillipines, in Cebu City.
As I get closer to the tree, it seems like I see it in flame. The color, it is! I see fire in the tree. As it matures, it blossoms widely and has its umbrella look that gives shade.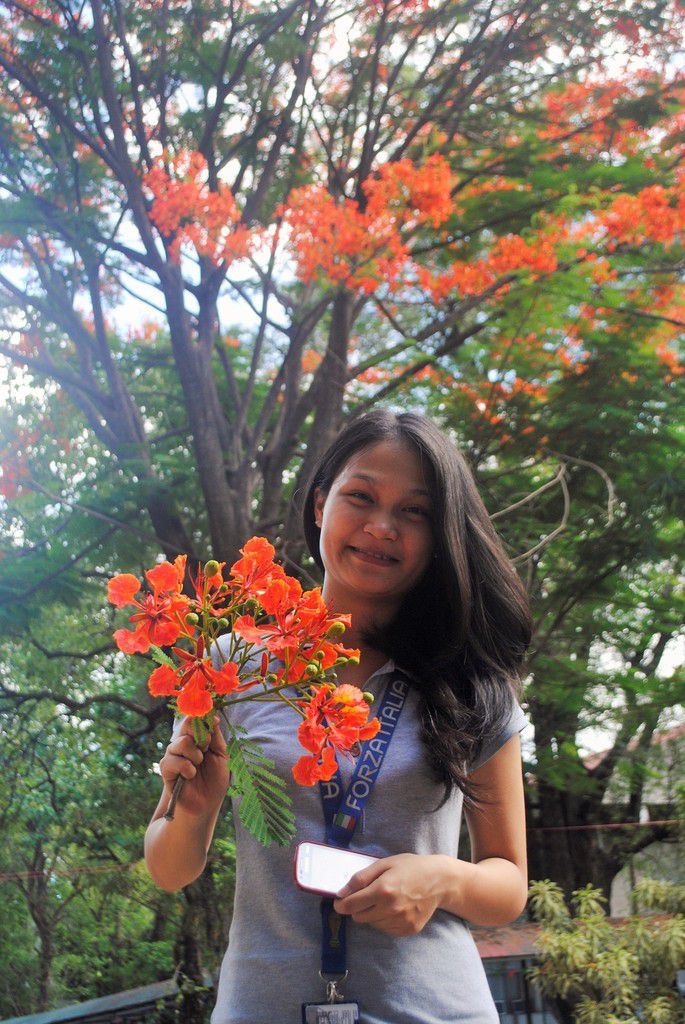 Inside the campus, I had the chance to witness closer and even hold the flowers. Beautiful indeed!
As requested, this is what happened why I got the chance to get a hold with the flowers. Just to satisfy the visitor, she didi it well and grab!Thank you Sweden!
And not for long, since it is May already, flowers begin to scatter on the ground. Soon disaapear, however, we still have a few weeks to enjoy the colorful appearance of these flowers.
The beauty of the tree never fades. Just look at it and you'll find out why.