22
May
LARSIAN : Cebu's Famous BBQ place.
Larsian is a BBQ place located in Fuente Osmena, Cebu City, near Chong Hua Hospital. It is accessible for everyone who wants to try and dine in this famous BBQ place.
According to the story,the name Larsian is a combination of the names of two sisters named Pilar and Siana. (Pi-LARSIAN-a) They had a small grilled stand and considered as the first BBQ business in the area. The business went well and the number of customers were increasing as days went by. From then on, many vendors put up grilled stalls and covered the area with barbeque and called the food haven.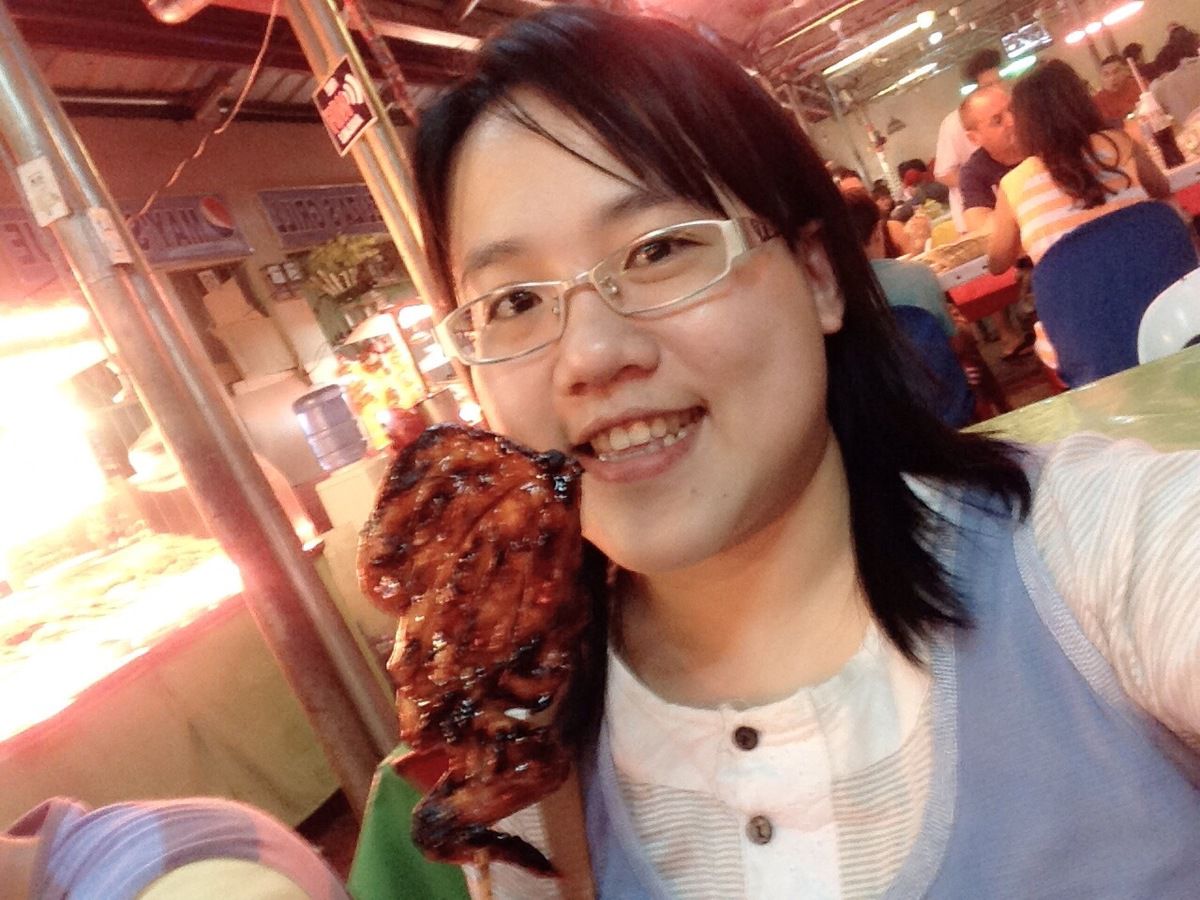 Larsian is the busiest barbeque place in Cebu. Business operates 24 hours but most of the vendors set up from 10AM to 2AM. Once you've entered the place, you can hear vendors calling customers to dine in their BBQ stall. You might be surprised of how they usher customers 'cause they invite you strongly to take a seat in their area.
Larsian is not as fancy as you think. All you can see is a simple sets of tables and chairs placed infront of the small BBQ stall. First timers are always have a surprise reaction when eating in Larsian. No fork and spoon offered instead a piece of disposable clear glove to use. To tourists and foreigners, it might be very surprising but it is a big part of the experience having BBQ in Larsian.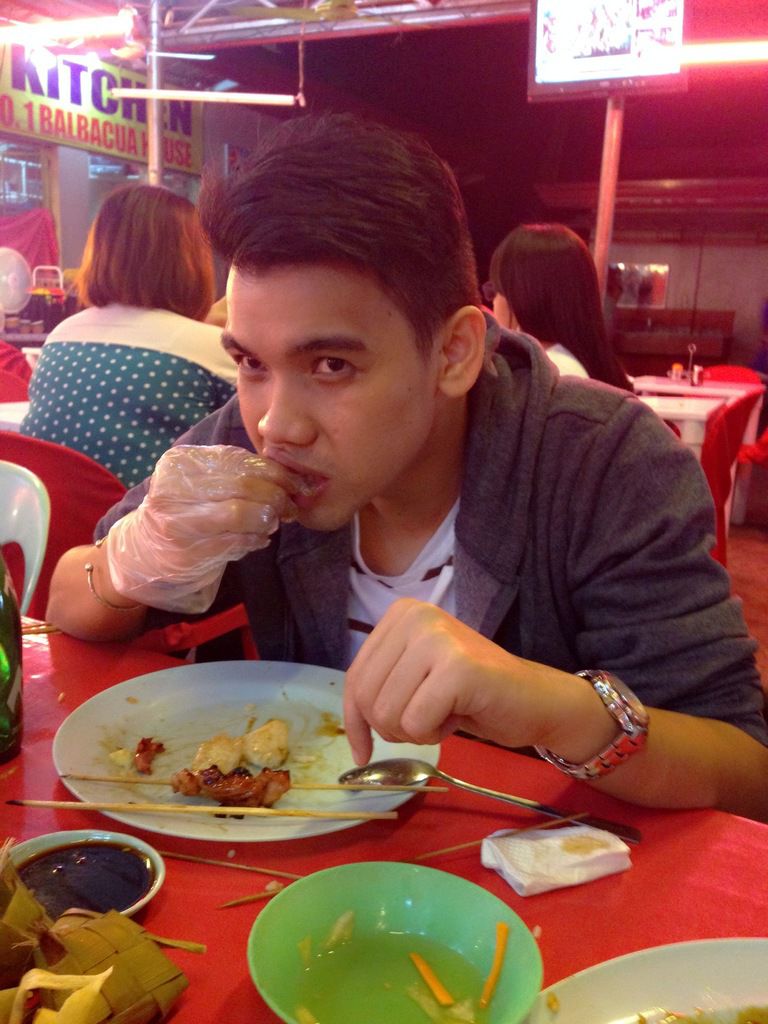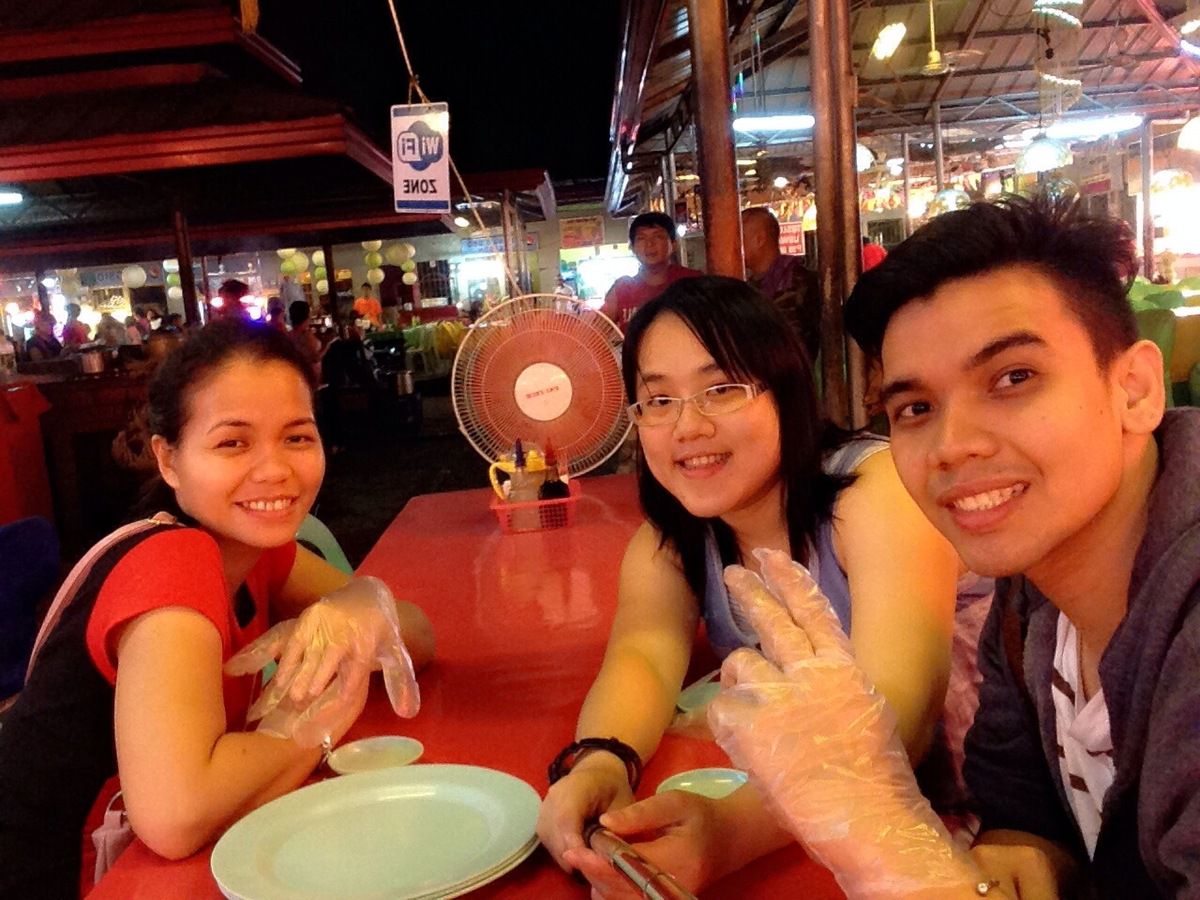 BBQ vendors serve grilled meat and fish with hanging rice or "puso" in vernacular. Customers can choose from a variety of raw meat or fish and have it cooked by the staff. They have pork, chicken, fish, squid and so on. You can enjoy BBQ with some bottles of beer but be sure to have it moderately.
This place offers a very affordable prices of BBQ for everyone.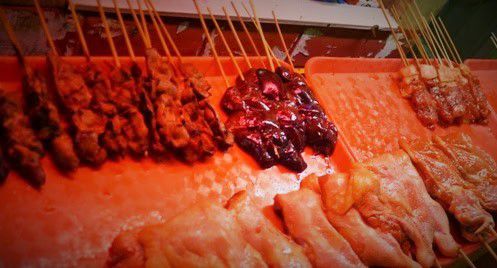 Been here several times and dined with my foreigner friends, specially Japanese, Koreans and some Taiwanese. Some liked it, some had it as an unusual of having BBQ like they haven't had before.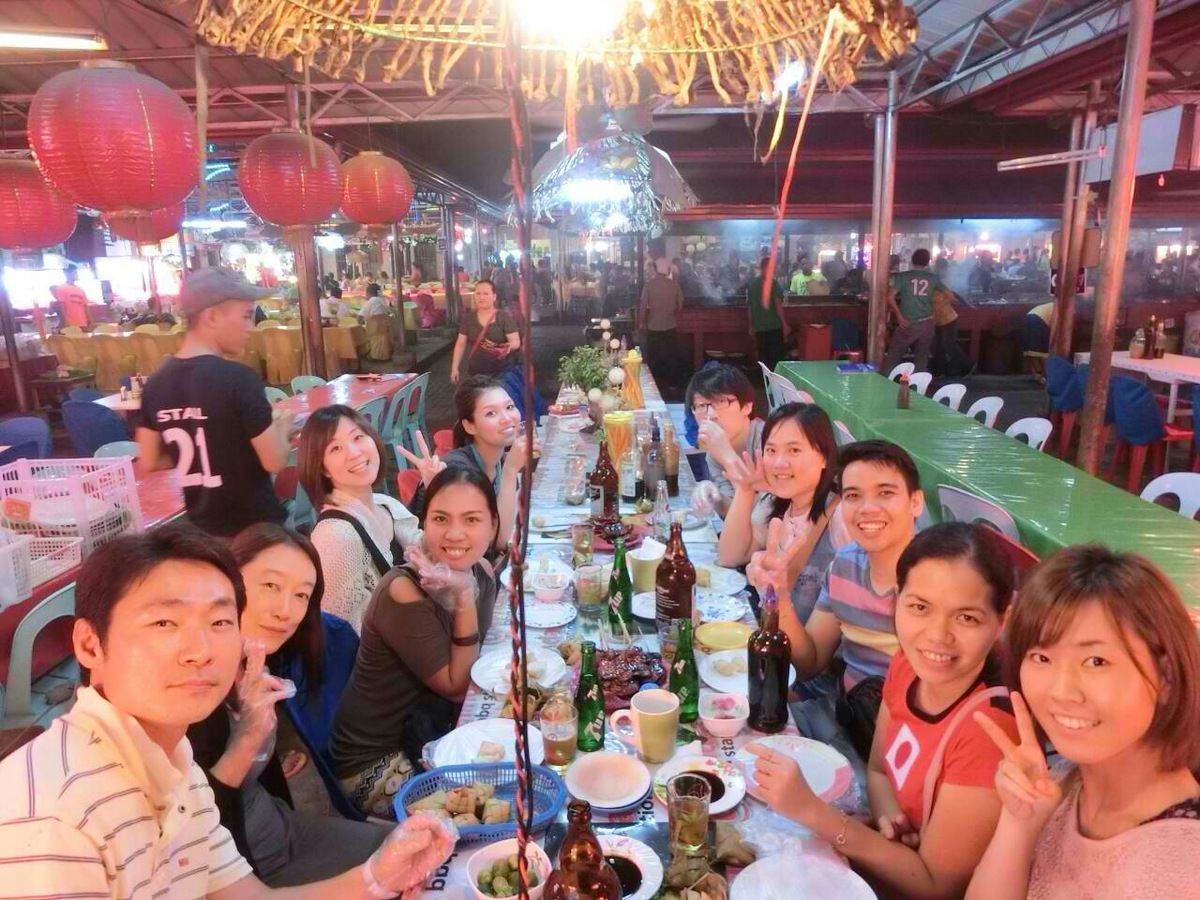 For them, the taste of the true BBQ is present and the experience matters most. They can't hide the happiness from their faces because they have tried a unique way of eating BBQ in Larsian.